Africa is magical for photographers, whether you're an amateur, a professional or just like posting great shots on Instagram. Where else on Earth can you find such dramatic scenery, intense colours, diverse cultures and iconic wildlife, including the fabled Big Five?
And then there's the light. Ah, the light in Africa; it's magnificent and like nowhere else. It's a photographer's dream at just about every time of the day, from early mornings when the sun reveals majestic landscapes as it slowly rises, to the exquisite light of late afternoons and magical, colourful sunsets.
It's for all of these reasons that photographic safaris in Africa are so legendary. They offer the chance to hone your wildlife photography skills while shooting (with cameras!) unique subjects in truly spectacular surroundings. The end result? Amazing photos to remind you of an unforgettable holiday.
Thanks to our network of incredible photographic guides in Africa and Australia, and our partnerships with properties geared especially towards photographers, we offer three distinct types of photographic safari holidays.
Whatever style you choose, we'll only take you to the most photo-productive destinations, where you'll stay in the greatest camps and lodges and enjoy unrivalled service, delicious food, private travel and absolutely everything sorted for you.
So the only question is, what sort of photo safari style suits you the best? Take a look at the options below or get in touch for a chat today!
Scroll down for more…
Are you ready for a photographic safari in Africa?
We tailor holidays and select tours to suit you.
"
What I like about photographs is that they capture a moment that's gone forever, impossible to reproduce."
– Karl Lagerfeld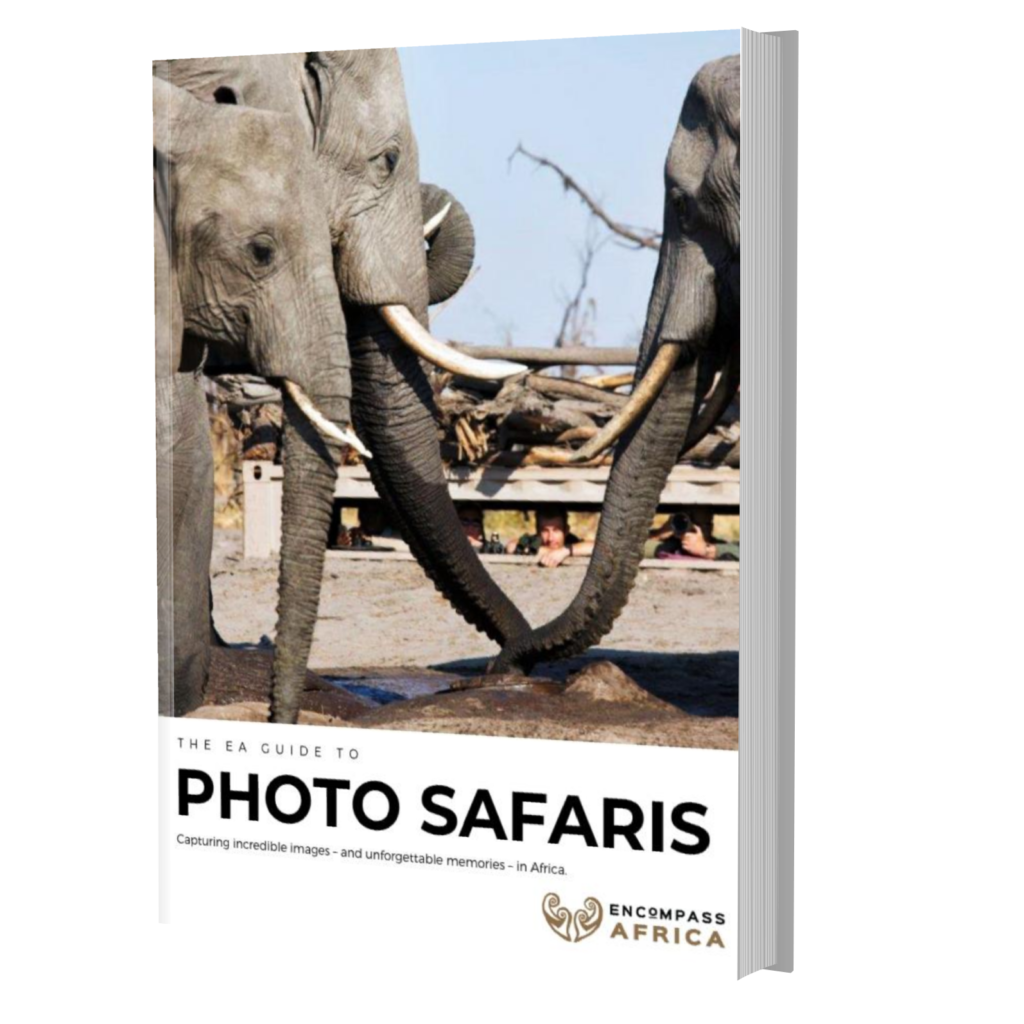 Download a copy now
The EA Guide to Photographic Safaris
If you're considering Africa as your next photographic holiday destination, you'll find helpful advice in this guide, including answers to commonly asked questions, top tips and other essential info.
I'm interested in a photographic safari
It all starts here, or you may prefer to call us. Either way our extraordinary Africa travel experts are ready to help plan your adventure. Please complete the enquiry form below. Or simply give us a call on (07) 3390 3744 Monday to Friday 9am - 5pm.